DESMOND SO, A.B., JD/MBA
FOUNDER AND CHIEF CONSULTANT
Desmond So founded East-West Institute of Applied Etiquette with the aim of strengthening the business etiquette and communication skills of business executives in China. East-West Institute of Applied Etiquette is the successor to Not Just The Right ForkTM, an etiquette-training business Desmond founded in 2008. Desmond has worked with, and provided hundreds of hours of training to, corporate executives and professionals at all levels from myriad industries, as well as undergraduate and graduate students at five of Hong Kong's eight universities. Past clients have included financial institutions, luxury brands, property development and management companies, and the Hong Kong SAR Government.
Desmond graduated from Princeton University with a degree in East Asian Studies (A.B.) and subsequently earned professional degrees in law (JD) and business (MBA). Starting his professional career in the legal compliance department of The ABC Television Network in New York City, Desmond returned to Hong Kong to work as a private banker at Citigroup, where he helped manage a client portfolio of over US$1billion and assets under management of over US$200 million.
Complementing his activities as a business etiquette and communications consultant, Desmond is also currently the host of Dolce Vita, a luxury-lifestyle television program in Hong Kong. Every week, he takes viewers on a journey to explore the city's most interesting and outstanding restaurants, consumer products, activities, and events.
Desmond's one-of-a-kind background and diverse industry exposure allows him to share interesting anecdotes, insightful experiences, and practical advice with workshop participants.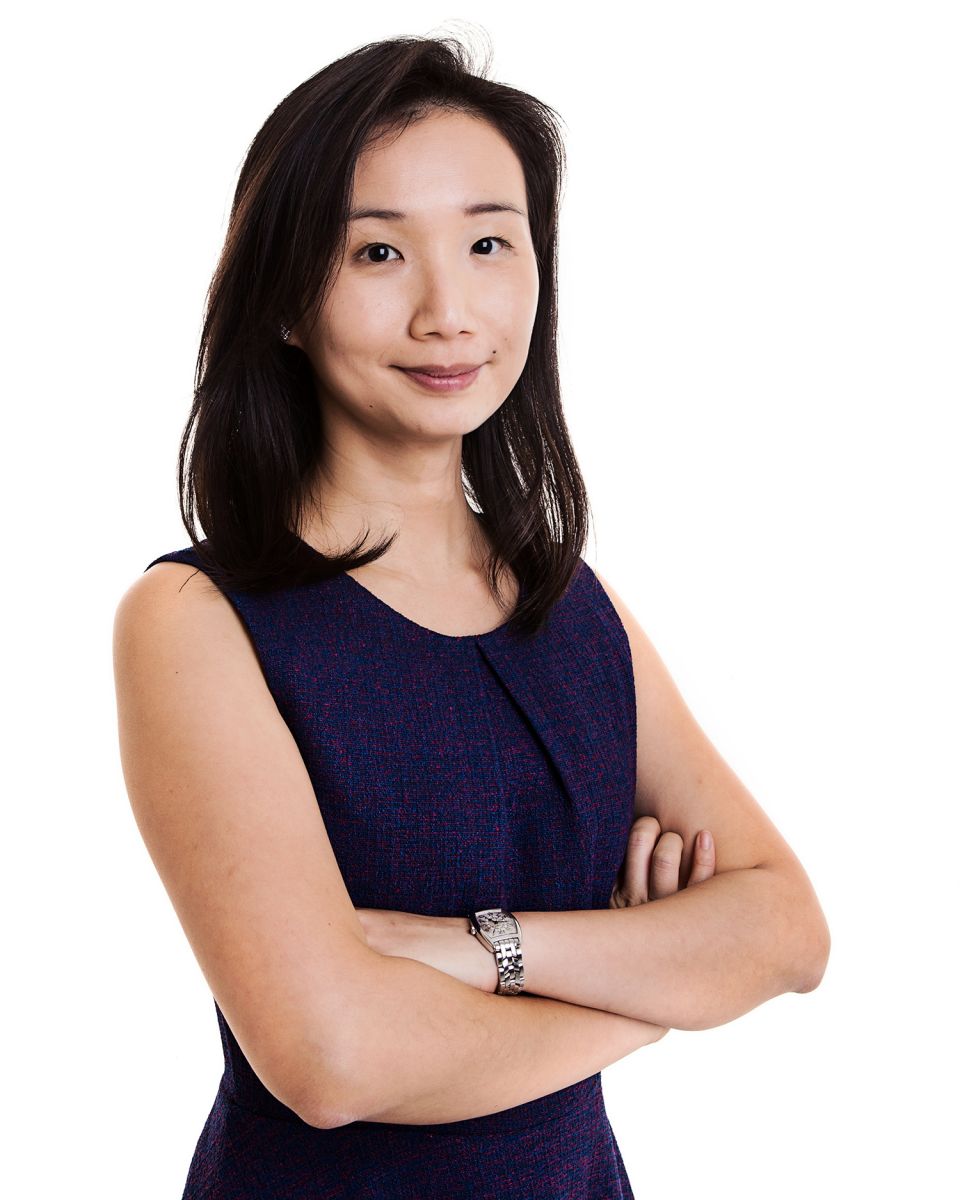 CAROLINE SIA, B.SC., M.ENG
DIRECTOR, BUSINESS DEVELOPMENT
Caroline's mission is to advance the establishment of presence for professionals and students, through awareness of modern, applicable etiquette and effective communication skills. Understanding that there is no single approach that is the right one for every organization, Caroline consults with clients to customize training programs that fit the culture and needs of the target participants.
After 15 years at Citibank in New York, London and Hong Kong, Caroline has shifted her focus to education and professional development. Over her successful career in banking, she has held various management responsibilities at the global and cross-functional level, driving productivity and revenue while building relationships with clients all around the world. She was also actively involved in mentoring programs and intern training.
Caroline is currently completing her Masters of Education degree at the University of Hong Kong. She graduated with a Master of Engineering and a Bachelor of Science from Cornell University, NY.